Emory X. Brooks, LCSW
President & CEO
(718) 802-0666
Mr. Emory X. Brooks is the President, CEO and Founder of Community Counseling & Mediation, best known as CCM. He created CCM in 1982 in response to the overwhelming problems facing poor, minority and disadvantaged children and families in New York City. CCM was one of the first minority led agencies in the City, operating under the premise that cultural sensitivity coupled with strong programs can make a significant difference.
Under Mr. Brooks' leadership, CCM has grown into a multifunctional organization built around a strong mental health core. It currently provides a holistic range of services — mental health, social support, health, youth development, youth employment, education, child abuse prevention, family counseling and supportive housing in some of Brooklyn's most troubled neighborhoods.
Mr. Brooks, a licensed clinical social worker, is a graduate of the Columbia University School of Social Work and received a certificate from the Harvard Business School's executive management and leadership course in nonprofit management. He is also a graduate of Columbia University's Nonprofit Management Program and has attended post graduate studies at Teachers College (Doctoral Program) and the William Allison White Institute.
Mr. Brooks received the Rudin Award from New York University for dedication and leadership in the field of mental health. He is a member of Black Agency Executives, a board member of Black Equity Alliance, a member of the Supportive Housing Network of New York State, a former board member of the Coalition of Behavioral Health Agencies and a former member of the Council of Voluntary Childcare Agencies.
Mr. Brooks was born in San Angelo, Texas, is a former US Army officer, a professional saxophonist at 15, a husband, the father of three children, stepfather of two a and grandfather of seven. He resides in New York City.
---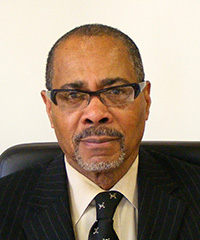 Size Qiu
Controller
(718) 802-0666
sqiu@ccmnyc.org
As CCM's Controller, Mr. Size Qiu is in charge of the Fiscal Department and oversees budgeting, financial reporting, audit preparation, and all other fiscal functions. He graduated from Tongji University in Shanghai China with a B.A. in Business Administration and a Masters in Accounting from Tulane University New Orleans.
---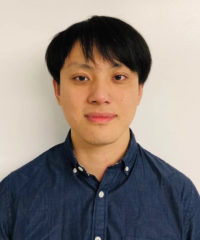 Shu Zeng, LMSW
Development Director
(718) 802-0666
szeng@ccmnyc.org
As CCM's Development Director, Ms. Shu Zeng is responsible for developing and implementing new programs and services, writing proposals, implementing and managing contracts, and coordinating the development of promotional and marketing materials. She graduated from Columbia University with a Master Degree in Social Work.
---
Peiying (Penny) Ou
Quality Assurance Manager
(718) 802-0666
pou@ccmnyc.org
Ms. Peiying Ou came to CCM in 2019. As CCM's Quality Assurance Director, she has broad responsibility to ensure that the performance of our programs and the agency as a whole meets the expectations of our funders and the regulatory agencies that oversee the work that we do. Ms. Ou earned her Master's degree from Columbia University School of Social Work.
---
Joseph Santiago
Director, Clinical Services
Director, 25 Elm Clinic
(718) 802-0666
jsantiago@ccmnyc.org
Mr. Joseph Santiago joined CCM in early 2019. As the Director of Clinical Services, he is responsible for overseeing all of CCM's clinical staff at each of CCM's clinics. Mr. Santiago has over 10 years of experience as a psychotherapist dealing with mental health issues. Mr. Santiago holds a Doctor of Psychology in Marriage Family Therapy in Psychology from Ryokan College.
---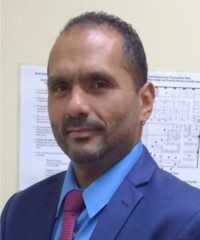 Joanna Fahey, LCSW-R
Director, Manhattan Clinic
(718) 935-9201
jfahey@ccmnyc.org
Ms. Joanna Fahey joined CCM in October 2017 as the Director of CCM Manhattan. Ms. Fahey has more than nine years' experience working as Clinical and more than eight years as Clinic Director. Ms. Fahey graduated from Hunter College with a Master of Social Work. Ms. Fahey is a Licensed Clinical Social Worker and certified in the Seminar in Field Instruction (SIFI).
---
Latoya Delmadge, LCSW
Director, Clinton Clinic
(718) 704-1986
lreid@ccmnyc.org
Ms. Latoya Delmadge oversees the operation of Clinton Clinic. She brings to CCM over four years of clinical and behavioral health expertise, as well as a background in program management. Ms. Delmadge has dedicated part of her career to targeting epidemics in the Bronx and Brooklyn, working with numerous health providers and clinicians to increase awareness among the NY population and increasing connections to services. Ms. Delmadge has a BA in Public Health from Liberty University and a Master's in Social Work from Touro College.
---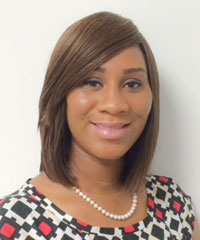 Edward J. Williams, MSW
Director, Crown Heights Multi-Service Center,
Director of Mental Health Clinic, School-Based MHC, and ASAP
(718) 230-5100
ewilliams@ccmnyc.org
Mr. Edward J. Williams started at CCM 10 years ago, and throughout his time with CCM has been the Director of the Alcohol and Substance Abuse Program (ASAP). With 11 years of experience working with chronically mentally ill individuals, Ed continues his commitment to making a lasting difference in the lives of CCM clients. Ed graduated with an undergraduate degree from Hunter and a Masters in Social Work from Yeshiva University.
---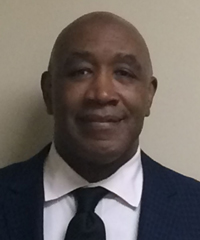 Rachel Castro
Director, Livingston Clinic
(718) 935-9201
rcastro@ccmnyc.org
Ms. Rachel Castro is a Licensed Clinical Social Worker (LCSW) and out-patient Clinic Director at the Livingston Clinic. Ms. Castro manages clinic operations, supervises therapists and facilitates individual and group psychotherapy. Passionate about adolescent mental health, Ms. Castro's career includes working as a Foster Care Program Director and Boarding School Program Director at an all girl's high school.
Ms. Castro began her career with CCM as a Social Work intern in 2014. She holds a master's degree in Social Work from New York University and a master's in Applied Psychology from Teacher's College, Columbia University. She completed her undergraduate work in Psychology and Women's Studies at Arizona State University.
---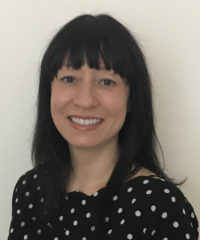 Myriam Lamothe, MPA
Director, TAPS
(718) 704-1986
mlamothe@ccmnyc.org
Ms. Myriam Lamothe joined CCM 18 years ago and currently heads our TAPS/Treatment Access & Prevention program. Her background includes the overall administration and the management of CCM's Education and After-School programs for 5 years. She continues to successfully manage case management and public health programs for the past 13 years. Ms. Lamothe holds a Master degree in Public Administration from Long Island University.
---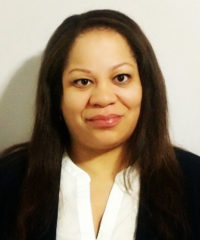 Youth Development and Education Staff
Aiken Naphtali
Director, Work, Learn & Grow Employment Program (WLG)
Director, Summer Youth Employment Program (SYEP)
Director, School's Out New York City (SONYC) Program
(718) 230-5100
naiken@ccmnyc.org
Mr. Aiken Naphtali began with CCM 14 years ago as a volunteer through Americorps and is currently the Director of three of CCM's Youth Programs. He has 18 years of experience in youth development and excels at locating Youth Development program opportunities on behalf of CCM. Naphtali holds a B.A. in Accounting from Suny Westbury.
---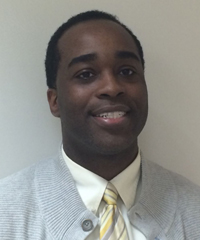 Jennifer Reeder, LCSW
Director, Preventive Services
(718) 230-5100
jreeder@ccmnyc.org
Ms. Jennifer Reeder joined CCM in March 2018 as the Director of Preventive Services, which oversees two programs that support approximately 200 families referred by the Administration for Children Services. Jennifer graduated from Temple University with a Master of Social Work in 2011, she is a Licensed Clinical Social Worker and certified in Ecosystemic Structural Family Therapy. Her background includes providing in-home family therapy for over 8 years, victim-offender mediation for youth referred by the juvenile court, and has supervised multiple behavioral health programs within public schools and alternative education settings.
---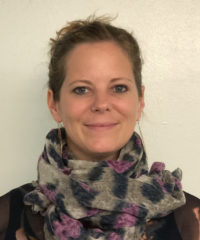 Camille Suggs
Chief of Housing Program
(718) 802-0666
csuggs@ccmnyc.org
Ms. Camille Suggs is the Chief of Program Operations and has been with CCM since early 2019. Before joined CCM, she worked in a comprehensive psychiatric emergency program providing therapeutic services and leading group therapy. Ms. Suggs holds a Master of Arts in Clinical Psychology from Columbia University Teachers College, and a Bachelor Degree from Northwestern State University Natchitoches.
---
Delores Passmore
Director, Georgia's Place
(718) 789-2333
dpassmore@ccmnyc.org
Ms. Delores Passmore joined CCM in 2019 and is responsible for the operation of Georgia's Place. She has over 20 years work experience as a clinical social worker and in administrative positions. Ms. Passmore holds a Masters in Divinity from New York Theological Seminary and Masters in Social Work from University of South Carolina.
---
Charles Cintron, MSW
Director, Rico's Place
(718) 398-1144
ccintron@ccmnyc.org
Mr. Charles Cintron has been working in the social work field for over 20 years. He received his Bachelor's degree in Social Work (BSW) in 1994 from Stony Brook University School of Social Welfare. His Masters in Social Work (MSW) in May 2007 from Yeshiva University and his SIFI certification from Columbia University in 2010. He has extensive experience overseeing HIV housing programs/case management. and crisis-conflict/mediation intervention.